My Own Private Oracle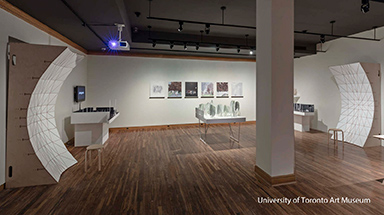 Abstract
This talk will explore my approach to working with technology in bad faith. The technologies we rely on are meant to provide frictionless solutions to problems, and when things work as they should, these tools are meant to recede from the user's attention. But when we intend to break technological tools and processes, their logic and the ideologies that they conceal become more apparent or present to hand. I will discuss recent work, including work in progress, that brings my interest in the obtuse and the obstinate to AI, which has recently included an effort to create personal AI oracles for exploring the aesthetics of subjectivity after Machine Learning.
Bio
Mitchell Akiyama is a Toronto-based scholar, composer, and artist. His eclectic body of work includes writings about sound, metaphors, animals, and media technologies; scores for film and dance; and objects and installations that trouble received ideas about history, perception, and sensory experience. He holds a PhD in communications from McGill University and an MFA from Concordia University and is Assistant Professor of Visual Studies in the Daniels Faculty of Architecture, Landscape, and Design at the University of Toronto.
For more information about the MAT Seminar Series, go to:
seminar.mat.ucsb.edu.